victim of its own success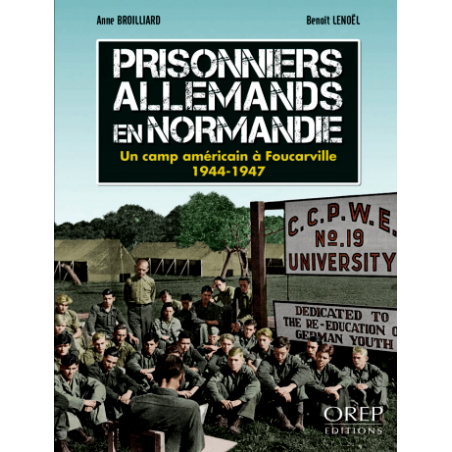 Prisonniers allemands en Normandie - Un camp américain à Foucarville 1944-1947
Situé à neuf kilomètres d'Utah Beach, le village de Foucarville est libéré dès le 6 juin 1944 par la 101th Airborne.
Free shipping on all orders over 40€
Only in metropolitan France
Secure Payment
CB / VISA / MASTERCARD / PAYPAL
Customer service
Open 5 days a week 9:30am to 5pm.
+33 2 31 06 06 53
Les jours suivants, des prisonniers de guerre sont regroupés par centaines dans les prés, à deux pas de l'église. Les Foucarvillais sont alors bien loin d'imaginer qu'un immense camp de prisonniers va naître sous leurs yeux : le Continental Central Enclosure n°19. Grâce à des témoignages (aussi bien américains, allemands que normands) d'hommes et de femmes ayant vécu à l'intérieur ou à proximité du camp, et à de nombreux documents d'époque, cet ouvrage revient sur les défis relevés pour la construction au pied levé de cette « cité éphémère » de 100 hectares, sur la vie derrière les barbelés des 60 000 Prisoners of War et leur devenir, ainsi que sur les procédures de démantèlement et de restitution des terres aux habitants.
Author

Anne Broillard, Benoît Lenoël

Publisher

Orep

Number of pages

122

Release date / publication

15 mai 2017

ISBN

9782815103664