Professional client account user guide
For any order, a professional customer must have his own professional account. This will provide a direct access to a dedicated web section; the public website being only reserved for ordinary customers.
Register as a professional customer:
> In the tool bar, log in to "my account"

> Then click on "I create my professional account"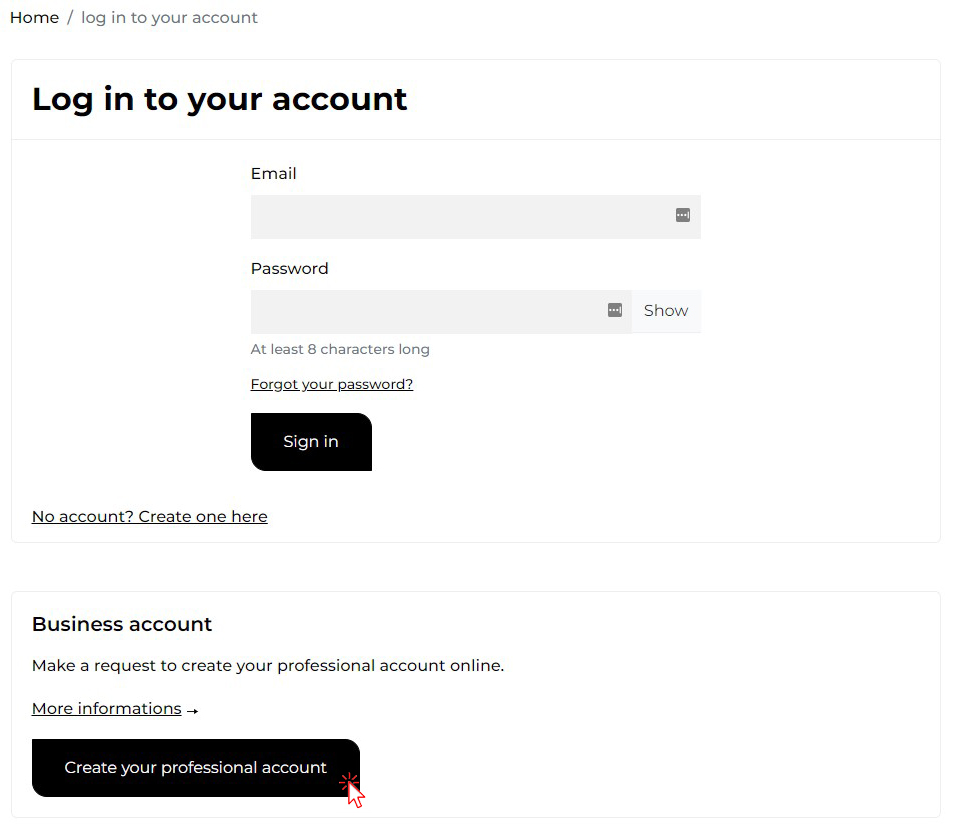 To create a professional account, click here
> Fill in the following mandatory information: company name and/or surname, SIRET number, VAT number, address, e-mail, and telephone number.
> You will then receive an email with a confirmation of your account creation request. After verification of the provided information, the Memorial will proceed with the registration of your professional account. You will be acknowledged by email the creation of your account. Please note that the Memorial reserves the right to reject your request for legitimate purposes. 
The sales price of the products displayed on our website correspond to the Memorial general price list for its professional customers. They had nothing to do with any special conditions agreed with the customer. To benefit from these special conditions, the customer is gently invited to ask for a quote in accordance with the following procedure.  
> Add your desired items and quantities to the quote: